Do you want to have an inspiring, striking experience? Visit the symbol of freedom and hope. Then The Statue of Liberty is the ideal place for you! The experience is great but parking there can be tricky. SpotAngels can help! Here is how to find your suitable cheap parking spot near The Statue of Liberty.
How Much does it cost to park at a garage near The Statue of Liberty
There are many garages near the Statue Of Liberty. The challenge is finding the ideal spot that fits your budget.
Head to the Spot Angels parking map to see exactly where and when parking closest to your destination is reduced. Simply type in your desired location in the search bar and your desired parking time to reveal nearby cheap parking options near The Statue Of Liberty.
Save even more by booking ahead – many parking garages post higher rates when you pay onsite.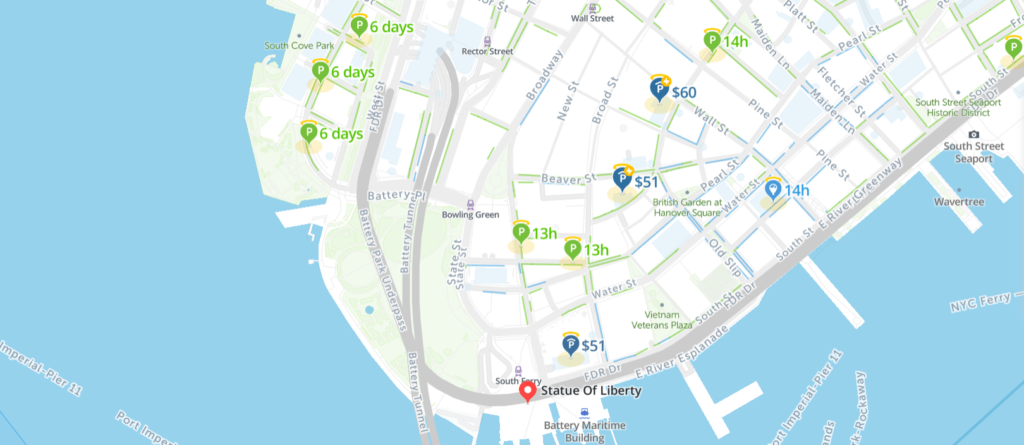 Is there free parking near The Liberty Statue
If you are looking for cheaper options, there are many nearby convenient spots – from private lots to metered and free street parking.
Be aware that street parking fills up very quickly, so you might face some stiff competition to find some available spots.
You will find all your options on the SpotAngels map below – including exclusive deals at nearby garages and lots.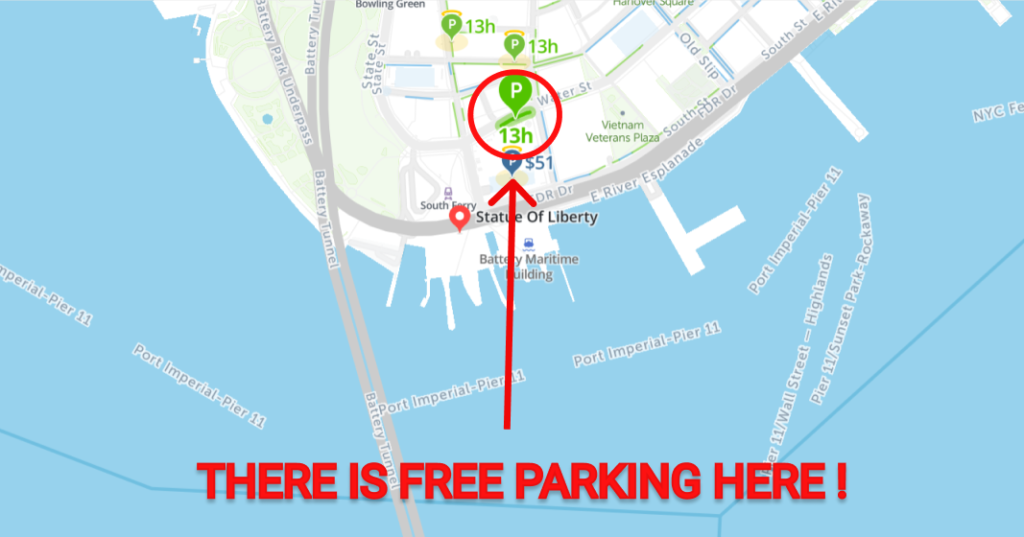 Is there accessible parking?
All neighboring parking facilities have accessible parking.
To find parking on the go, download the award-winning SpotAngels app. It is free 😉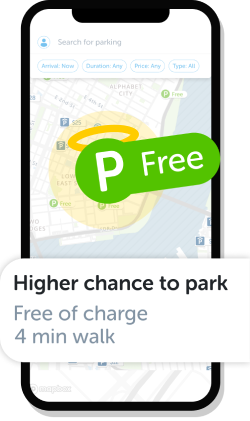 Do you have more concerns or questions about parking? We can help! Please email us at support@spotangels.com.