You own a car in NYC and want an app that shows Alternate Side Parking hours in your neighborhood and when there are suspensions?
You use your car in NYC and want an app that shows free and available street parking when you go to places?
You want an app to help you understand complicated NYC parking signs?
If you answered yes to any of these, keep reading this post is for you!
App that shows free parking and NYC street parking rules
Street parking in NYC is NOT impossible. You will need an NYC parking app that shows where free parking is, the parking rules for each spot and the rates for metered spots. You will be surprised that you can park for free even in Manhattan!
SpotAngels is the only app that does all of the above.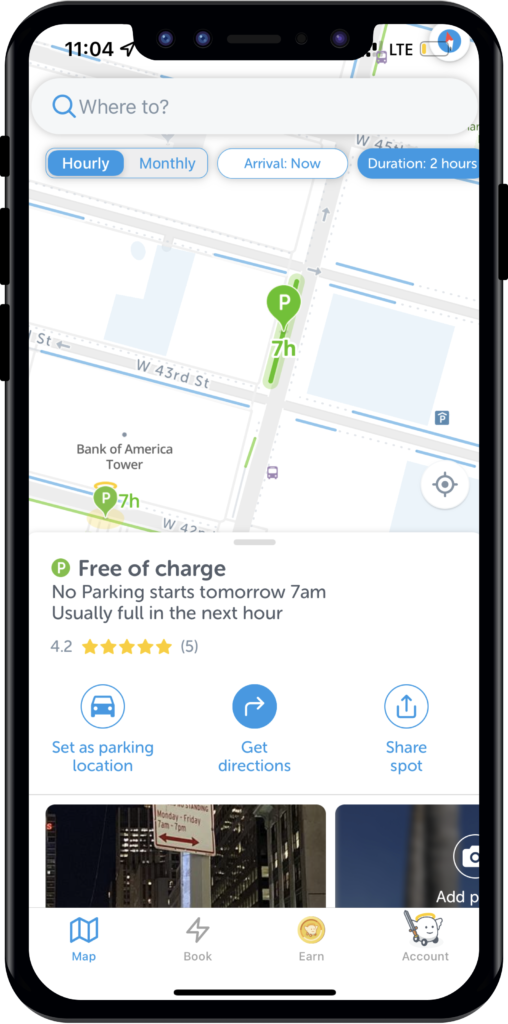 The only thing SpotAngels does not do is pay the parking meter, you will need to go with one of the 2 City of New York parking apps for that: ParkNYC or ParkMobile.
App that shows Alternate Side Parking (ASP) hours and suspensions
If you read the signs, you will see that ASP happens several times per week for street cleaning. Since the beginning of the pandemic, Alternate Side Parking reform reduced street cleaning to only 1 day per week, even if the signs still display multiple days.
Luckily there are parking holidays when ASP is suspended. Also, ASP is suspended when there are snow storms.
SpotAngels will show you ASP hours in your neighborhood, help you save your car's location, send you a reminder to move it and will send you notifications when ASP is suspended.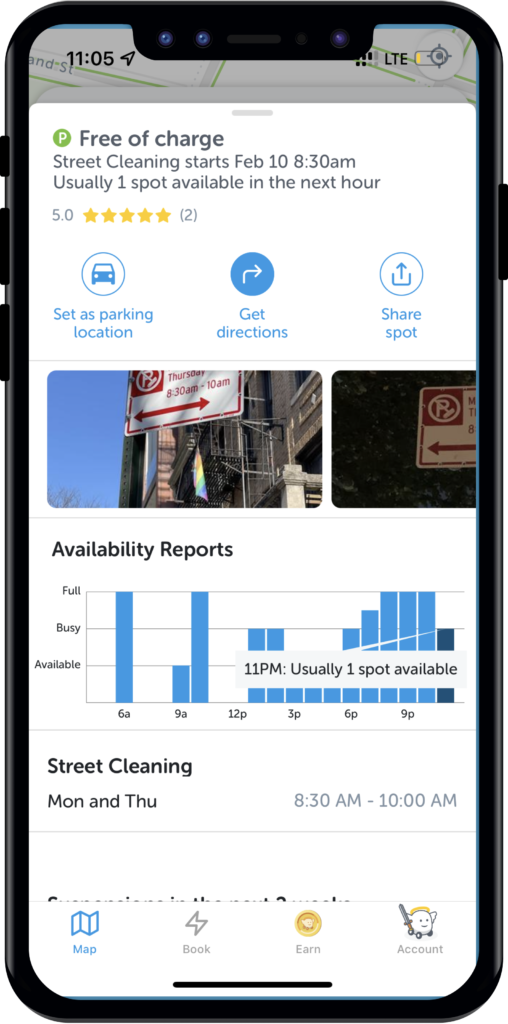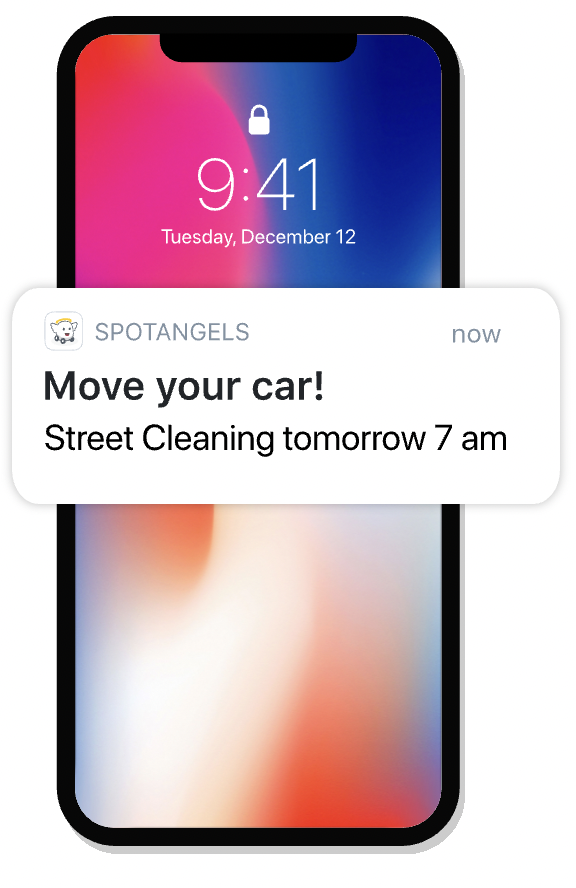 App that saves your parking location
Various apps can help you save your car's location (Google Maps, Waze, Apple Maps for example), but those apps won't tell you when to move your car based on the NYC parking rules on the signs.
SpotAngels does that.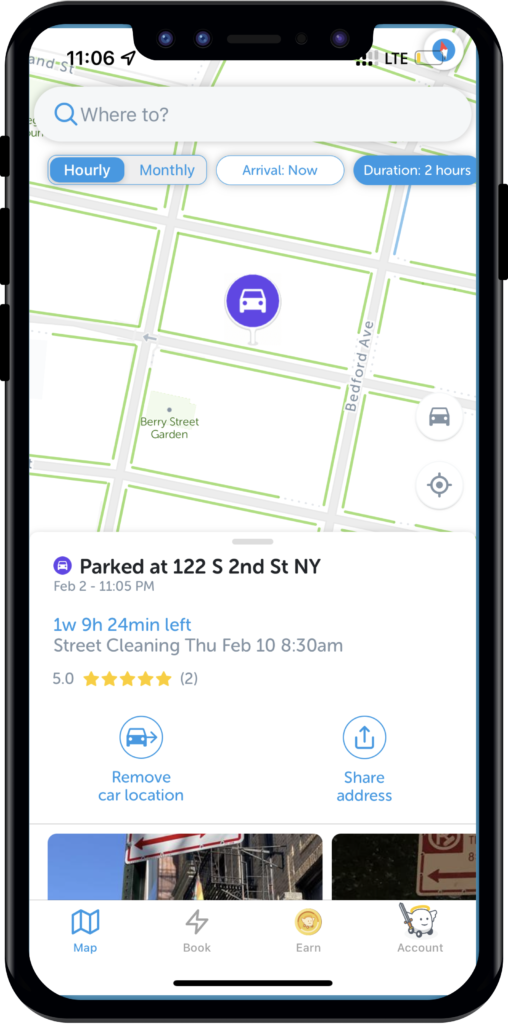 App that shows you the risk of getting a ticket
NYC is the champion when it comes to parking tickets. In Fiscal Year 2022, NYC made $260m from parking tickets according to its open data portal. You can see here how each neighborhood scores.
Using the data above, SpotAngels shows you for each spot the hours tickets are usually written so you can be extra careful during those times.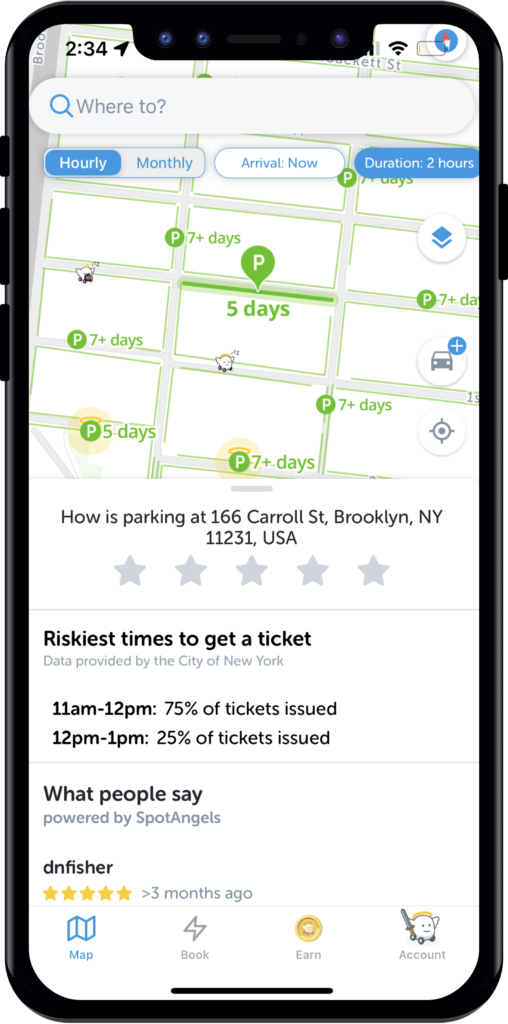 …and if street parking is really impossible, SpotAngels will show you hourly, daily and monthly parking lot or garage options