Toronto is notorious for confusing parking rules and too few spots for the number of people looking for parking, but there is free parking in Toronto if you know where to look.
To find those free street parking spots, here is what you need:
An understanding of where those spots exist. (Check out this free map!)
Familiarity with Toronto parking rules so you always know when a spot isn't quite right.
Map of Free Parking in Toronto
Finding free parking in Toronto has never been easier. Use this interactive map to find free spots in real time by changing the time filters and navigating to your desired neighborhood. Simply type in your desired address, time of day, and day of the week to find free parking near you.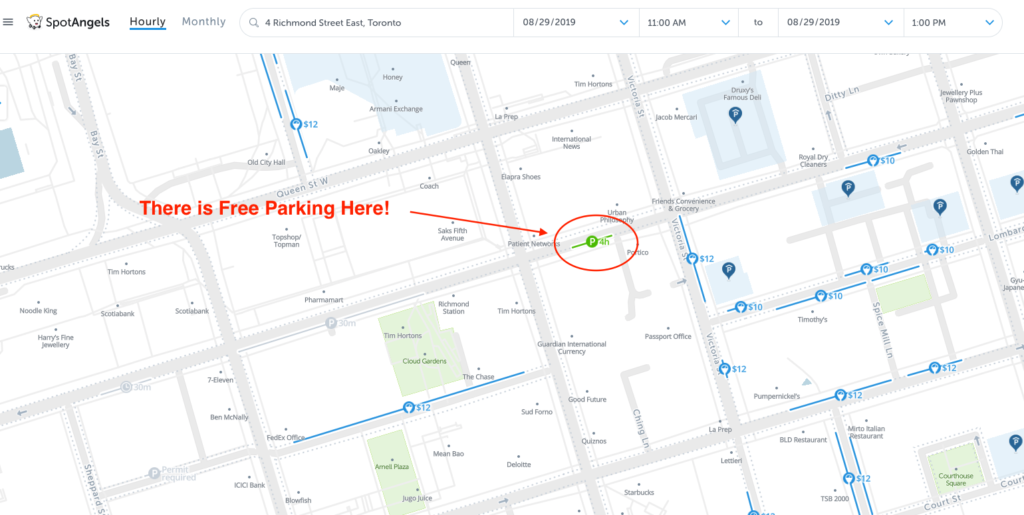 Rules for free parking in Toronto:
Downtown after 9 pm. Many of the city's downtown meters stop recording time at 9pm. Just make sure to move your car before midnight to avoid a ticket.
Free Overnight Parking with a Parking Permit: If you're visiting a friend or family member and need to park on the street for longer than three hours, get a parking pass from the city of Toronto. There are different types of permits for visitors and residents, but both allow drivers to park for longer than the citywide 3-hour limit.