Residents know that without proper knowledge, parking in Seattle can be a terrible hassle. Cut down on the time you spend looking for free parking and explore the city instead! Keep reading to find tips and tricks about Seattle parking and parking meters you haven't thought of yet:

Map of Free Parking in Seattle:
Not only will this free parking map of Seattle show you free street parking, but you'll be able to find parking spots at nearby parking garages and even book directly from the map.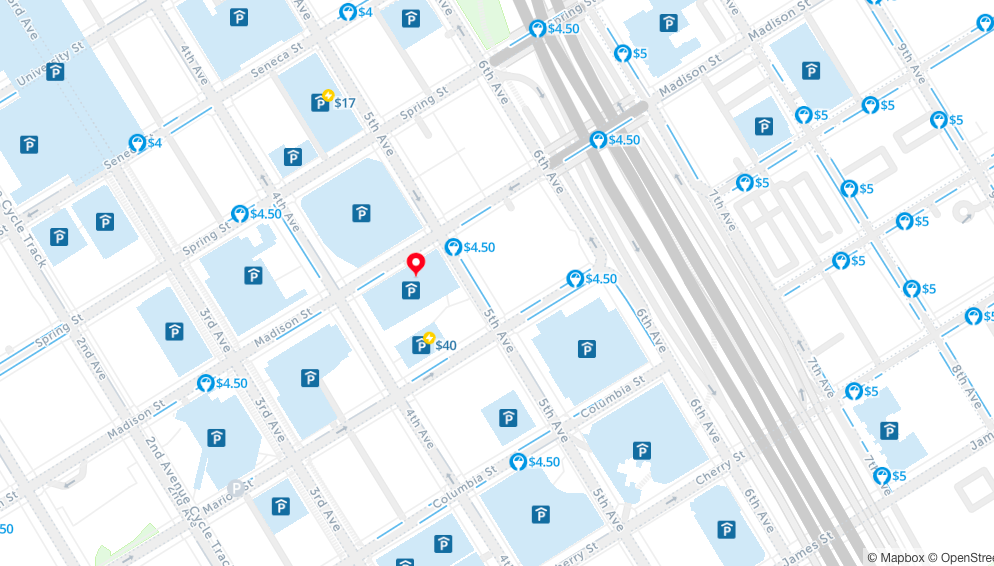 Simply type the address you'll be parking near in the search bar and adjust the time settings to reflect the times you're looking for. The pricing on the map updates to show free parking in real time, no matter where you need it.

Where to find free street parking in Seattle:
Head to the Waterfront for three hours of 3 parking over the winter holiday.
Ten garages in Seattle's Retail Core offer flat rates of $7 or less to park all evening or all day on Saturdays and Sundays.
Pike Place Market on the itinerary? Get an hour of parking for free at the Public Market Garage, which is part of the low-rate program where you can park for $3/hour up to 4 hours.
You can get four hours of parking free in select Pioneer Square garages during First Thursdays.
Park for free when you visit Pioneer Square's First Thursday art walk! Select Pioneer Square garages offer free parking between the hours of 5p and 10p.
What about finding free parking in downtown Seattle?
Free parking downtown is extremely limited. If it's a Sunday, scour the streets for a free spot but don't expect to find many open. Most residents recommend taking public transportation and parking your car near the station.

Is parking free in Seattle on Sundays?
Yes! Time-limits are not enforced on Sundays and holidays. Additionally, there are a number of free parking days, listed below:
Free Parking Days
All Sundays
January: January 1* and the 3rd Monday
February: 3rd Monday
May: Last Monday
July: July 4*
September: 1st Monday
November: November 11* and the 4th Thursday
December: December 25*
*If the date falls on a Sunday, the Monday that follows is a free parking day!
Free Parking near Popular Seattle Locations
Free Parking near the Seattle Center:
There is lots of street parking at the "L" between Republican and Warren Streets, just east of 1st avenue. Alternatively, drive near Memorial Stadium and the KCTS building at the "L" of Republican and 4th Avenue North to score a potentially free spot. From there, it's easy to walk to the Seattle Center.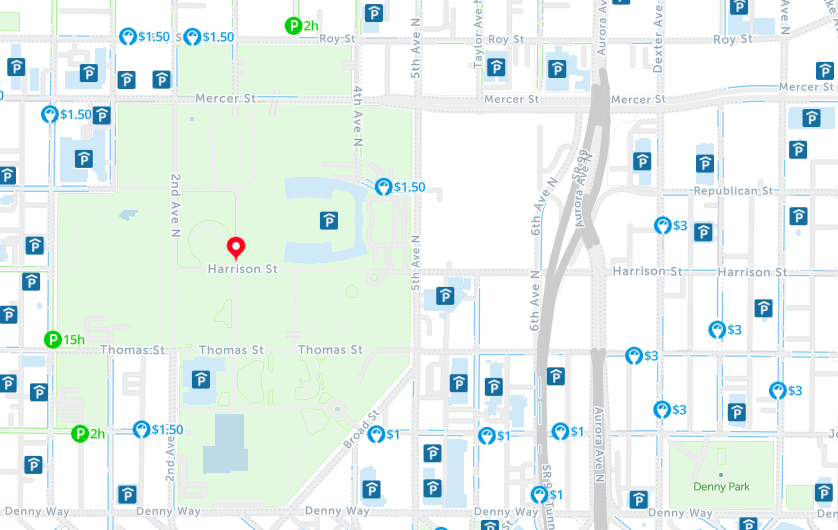 Free Parking near Chinatown, Seattle:
Also known as Seattle's International District, Chinatown is a bustling hub of shopping and cultural activity, but finding free parking can be a challenge. Look for businesses that offer parking validation, like the Uqajimaya grocery store parking lot. Just make sure to grab a few groceries on your way out to validate your parking!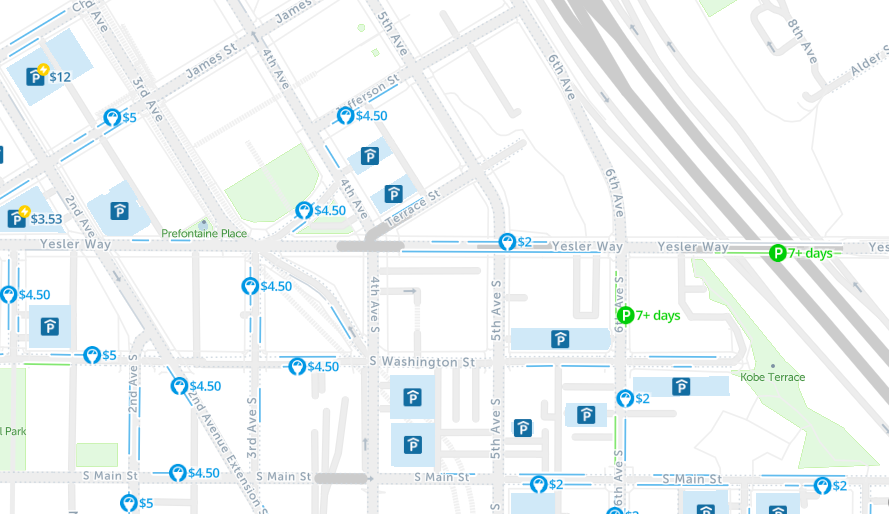 Free Parking in Capitol Hill: