Whether you're about to explore Mount Royal or you're visiting the Notre-Dame Basilica of Montreal with friends, parking should never be a hassle. Luckily, there are a few places in Montreal that offer free parking.
To find those free street parking spots, here is what you need:
An understanding of where those spots exist. (Check out this free map!)
Familiarity with parking rules so you'll know that free spot is actually free.
Map of Free Parking
Find a free spot by changing the time filters and navigating to your desired area. The free map updates in real-time, so simply type in the address you're parking near and the time of day to find free parking near you.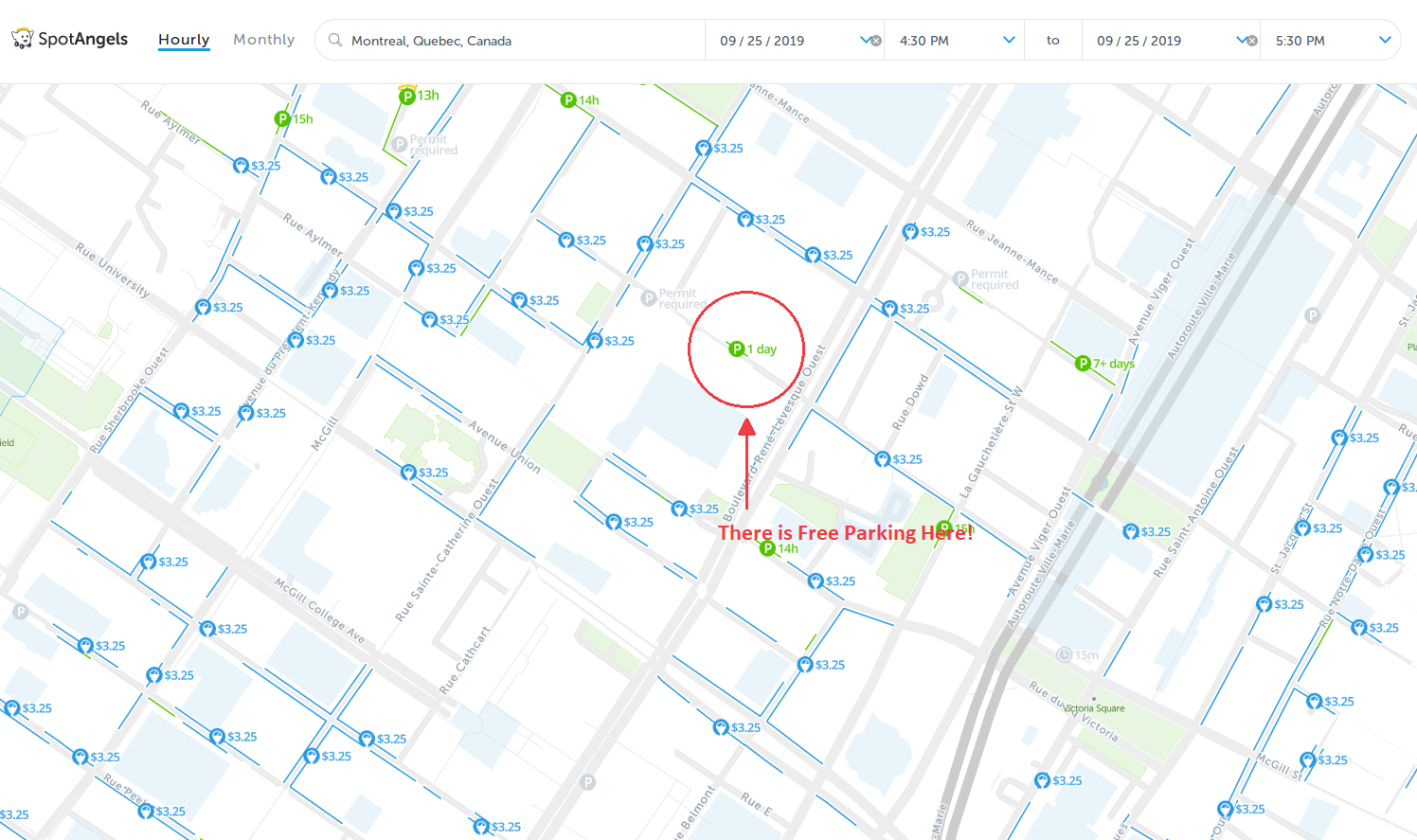 Parking Rules in Montreal:
There isn't much by way of free parking in Montreal. No free parking days during the week and no free parking holidays are offered throughout the year.
To find parking on the go, download the award-winning SpotAngels app. It is free 😉